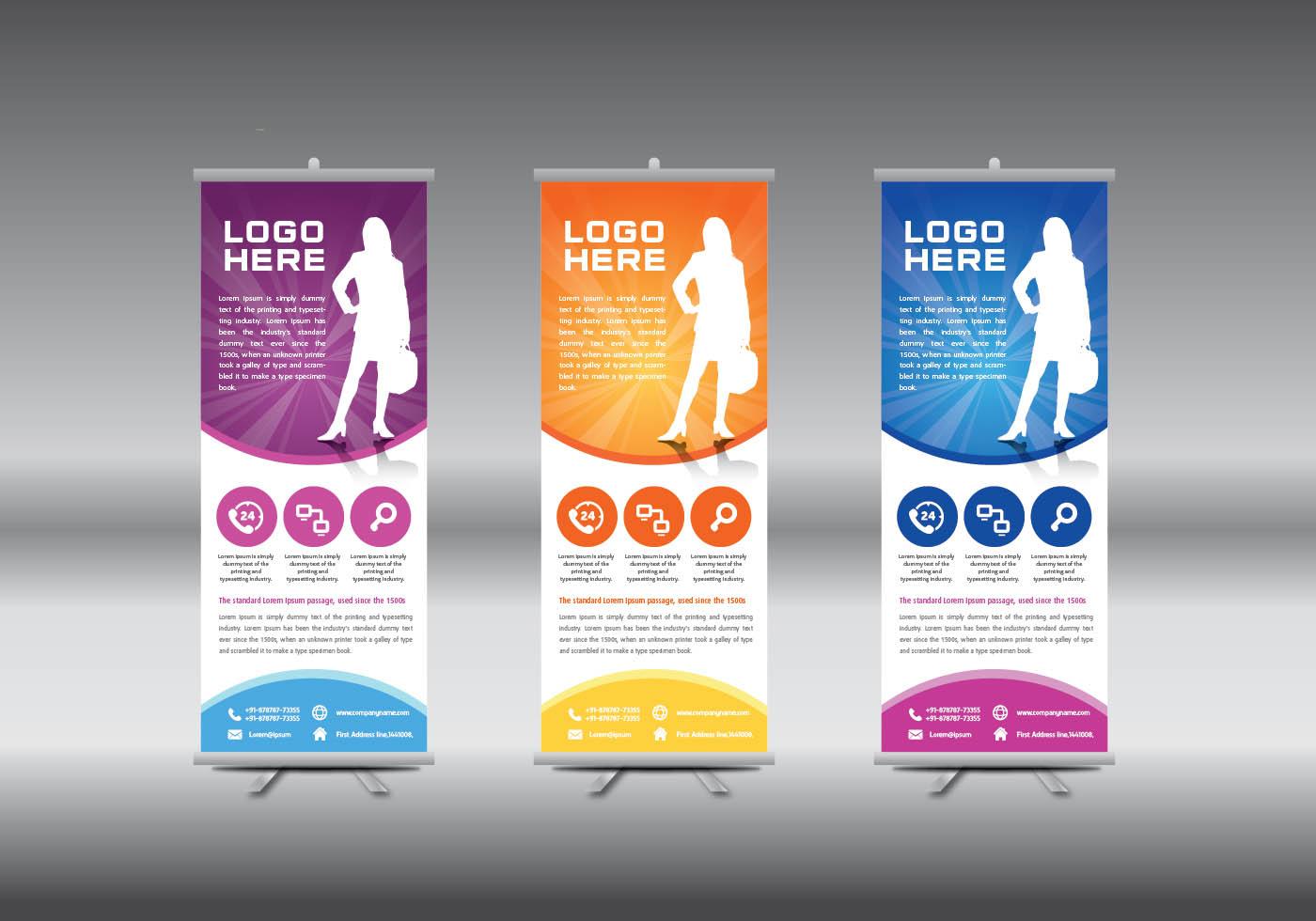 Want to generate more sales from your shop? Use pull-up banners
Print is not dead. Printed marketing material, such as pull-up banners, still holds a place in promoting brand awareness. They're mobile advertising you can take everywhere. So, how can you make the best use of pull-up banners to generate more business?
Where to use pull-up banners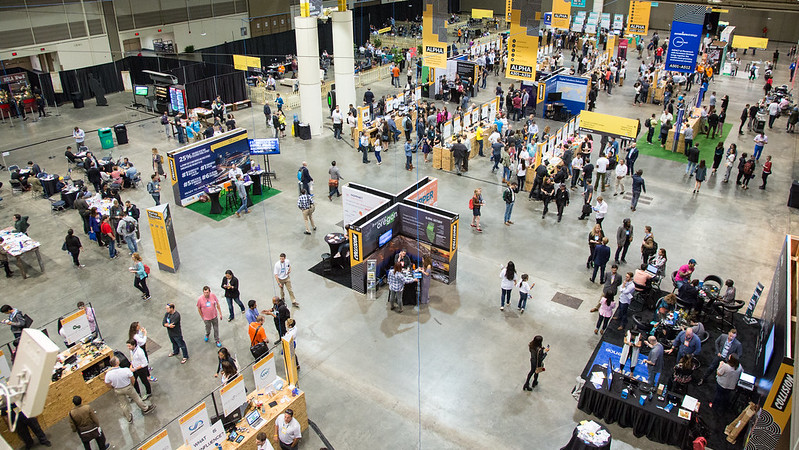 For outdoor and indoor events, pull-up banners (also called roll-up banners) are easy to transport and set up. They are one of the most effective ways to get your brand noticed at external events. Here are three places you can display a pull-up banner.
Outside your store
If you have a brick-and-mortar store, position a pull-up banner outside your store to grab customers' attention. You can also place pull-up banners inside the store at promotional displays or anywhere you want to draw the customer's eye.
Outdoor events
You never want to leave for an outdoor event without a pull-up banner! If you're at an event where other brands are represented, a banner is one way to stand out. Make sure the design is striking and the information on it gives passersby a quick summary of what you do.
Indoor events
Likewise for indoor events such as trade shows, exhibitions, conferences and product launches. At trade shows and exhibitions, it's better to position your pull-up banner in front of your stall, not at the back. You want attendees to immediately spot your brand. Have additional marketing material, like flyers, brochures and business cards, available for visitors to take with them.
How to design a pull-up banner customers will notice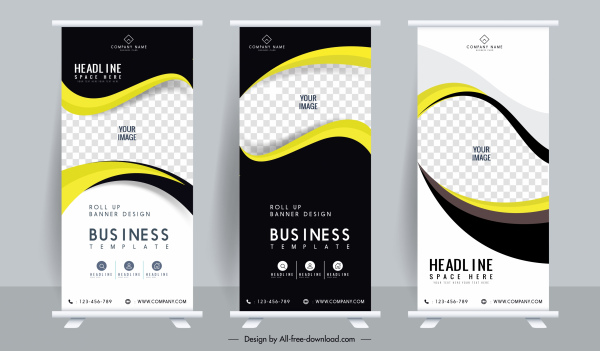 Pull-up banners are a great way to advertise, but how can you use them to generate sales? Well, when designing a pull-up banner, take the following into account.
Put your logo at the top
The eye naturally reads from top to bottom and left to right. So put your logo at the top so that people see your brand name first.
Keep the design simple
It's tempting to want to cram as much information on to your banner, but less is more. Remember, passersby have a lot of distractions when attending an event. If they have to stop for too long to read your banner, they'll just move on. Keep the design simple, use enough white space, and put only the most important message you want to convey on it.
Use colour
If your brand colour is more neutral or understated, a pop of bright colour can make it more eye-catching. Colourful pull-up banners stand out, but you don't want it to overdo it. Using too many contrasting colours can result in a hot mess.
Choose an image that represents your brand
If you're adding a photo to your pull-up banner, pick an image that represents your brand's personality and that customers can relate to. Make sure it's a high-resolution image that will remain crisp when enlarged to banner size.
Pull-up banners are one of the most affordable forms of mobile advertising and they're reusable too. Print2day produces pull-up banners with an aluminium base stand and carry bag for easy transportation. Request a quote or call us at 02 9875 5830.