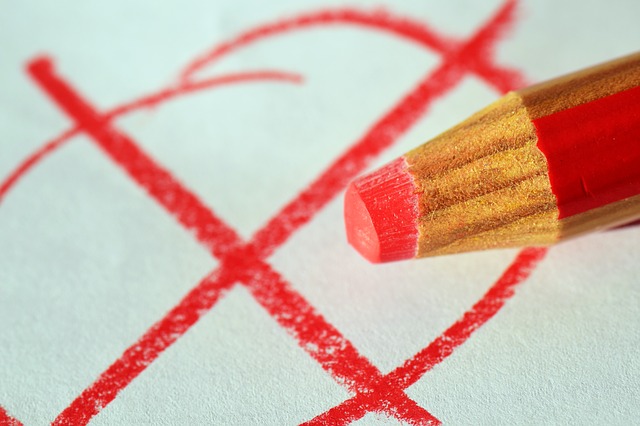 How to create a vote-winning election leaflet for your next political campaign
An election campaign is a battle to win the hearts, minds and votes of the electorate. So you want to do all you can to gain an edge over your competitors, whether that's knocking on door after door, giving media interviews or addressing public meetings.
And whatever shape your election marketing campaign takes, one key item you can't do without is a well-designed election campaign leaflet.
That's right, even in this digital age, a quality, hold-in-your-hand, well-designed campaign leaflet or brochure is one of the most effective election marketing tools around. Don't believe us? Then, consider these findings from a Bastion Latitude survey commissioned by Australia Post in August 2018:
57% of voters say they read election mail as soon as they get into the house or when they have time at home
53% of voters say receiving mail makes them feel valued
The research also found that Australians valued election mail brochures as it helped them identify previously unknown candidates and understand their key policies. They also viewed election mail as "less superficial and intrusive than other types of election advertising."
So, as you can see, leaflets should be an integral part of your election campaign marketing strategy.
But, how do you go about creating a vote-winning design?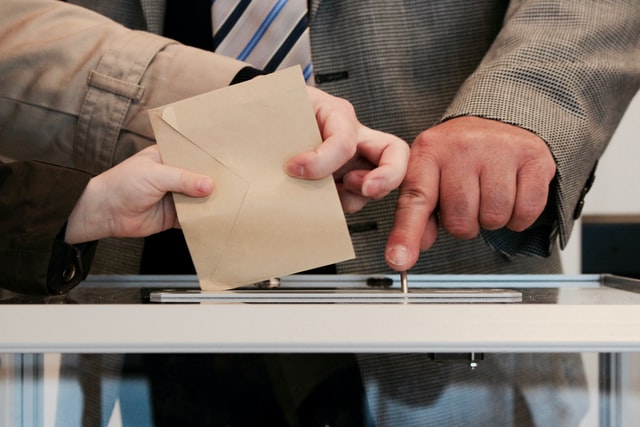 How to create an election leaflet
A successful election campaign is all about establishing trust and credibility with voters. And your election leaflet can do the heavy-lifting here, but only if it's done right.
That means:
Keeping sentences short and snappy
Using simple language that's easily understood
Breaking up your text using headings and bullet-points
Sticking to one idea per paragraph
Remember, you have a limited amount of space. So focus your core message on issues that voters care about and explain clearly why they should vote for you.
Don't forget to include a call-to-action. This can be as simple as telling people to vote for you come election day or visit your campaign website for more information. However, you might want to also have a section that tells people how they can get more involved in your campaign. Whether that's helping with mail-outs, data entry or manning the phones. Once you've got your message perfected, check it for any typos or grammatical errors. It's always a good idea to get a fresh set of eyes to help with the proofreading, as they are more likely to pick up errors you might have missed.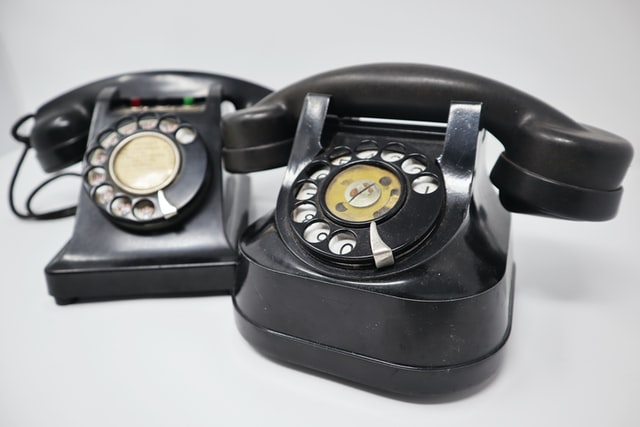 How to design an election leaflet
Election campaign leaflets come in all shapes and sizes from folded brochures to flat leaflets. As such, there isn't a standardised election leaflet template or a set of hard and fast rules you should follow. That said, your election leaflet design shouldn't be an afterthought. After all, this is likely the first impression voters will have of you and your policies.
Here are some pointers:
Include a high-quality photo of yourself – while a studio shot is okay, your picture will likely speak to voters more if it shows you 'in action' within the local community
Charts and graphs are easy to understand and can grab voter's attention – use them to break up text and give you an air of authority
Make sure the colours you use match your other campaign collateral
Avoid script fonts as they can be hard to read
Keep the layout simple
Finally, don't undo all your hard work by skimping on the printing. Print is tangible – so it's important your campaign leaflet conveys the right message, however subtle. So if you want to come across as a trustworthy candidate, go for high-quality printing and good quality paper stock. Need a political flyer printed? Speak to the experts at Print2Day by calling 02 9875 5830.