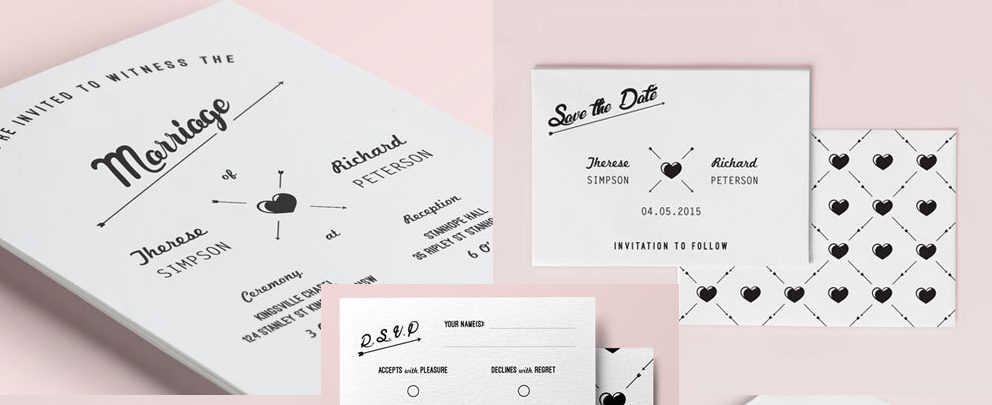 What is the Perfect Wedding Invitation for Your Big Day?
When it is time to choose the stationery for your wedding there are so many options to choose from it can become quite overwhelming. You want to be sure that you are choosing a style that reflects you as individuals but also something that reflects you as a couple.
What you choose for your invitation can often set the tone for the whole day. Most people will select a colour scheme for their wedding and then base the invitation colours around that. This is a great place to start if you are unsure.
We have compiled a few printable wedding invitation sets to help you decide what look is right for you.
The Hipster Look
The hipster style is generally about stepping out of the traditional and mainstream. There are many invitations available that fall into this category. This style is often very clean and crisp and will normally incorporate some sort of graphic, logo or symbol. It is quickly becoming very popular and quite ironically, mainstream. We love the look of this hipster invitation set by DIY Printable Wedding Invitations and Stationery in Melbourne because of its strong emphasis on beautiful typography that is a clear nod to Madison Ave, NYC during the 1950's. The logo is very striking but doesn't take away from the text and it is such a fresh take on Cupid and his arrows. This style could work really well for a cocktail style wedding. Because of its clever design it would also work very well in most colours so you could find the right colour for your day.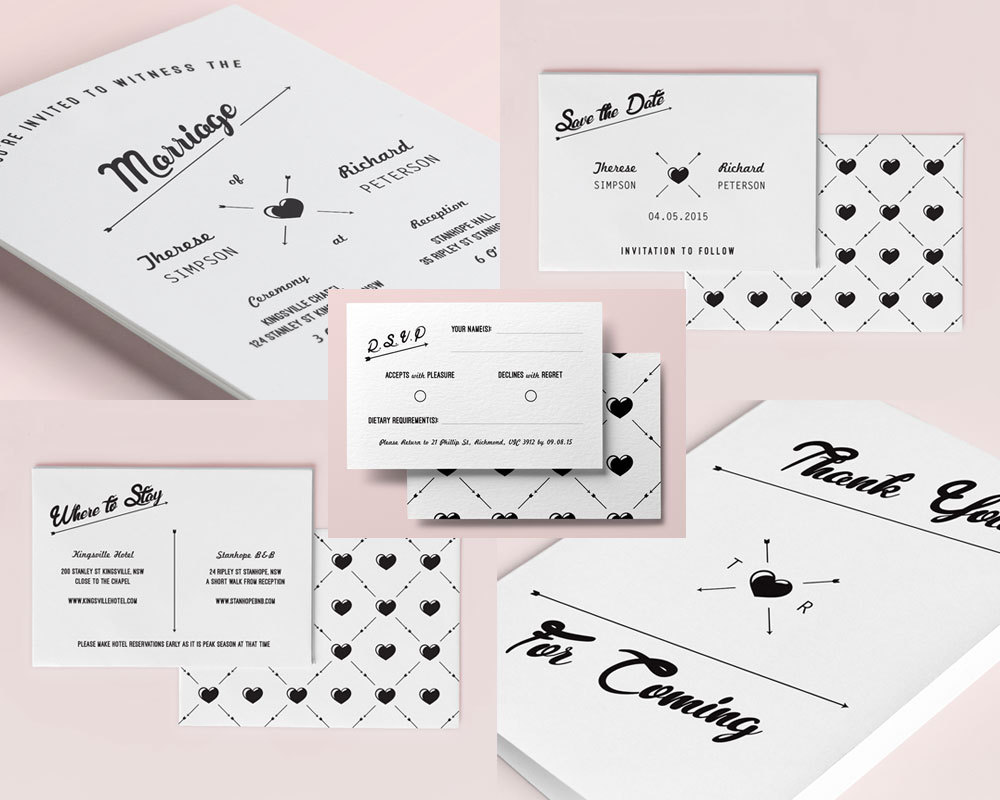 The Traditional Look
This invitation from i do it yourself in Brisbane is the perfect invitation for a formal wedding. The scroll design and script feature font instantly conjures a sense of style and elegance. Pictured here in black and white, it would also work well in different colours but we think it is perfect as is.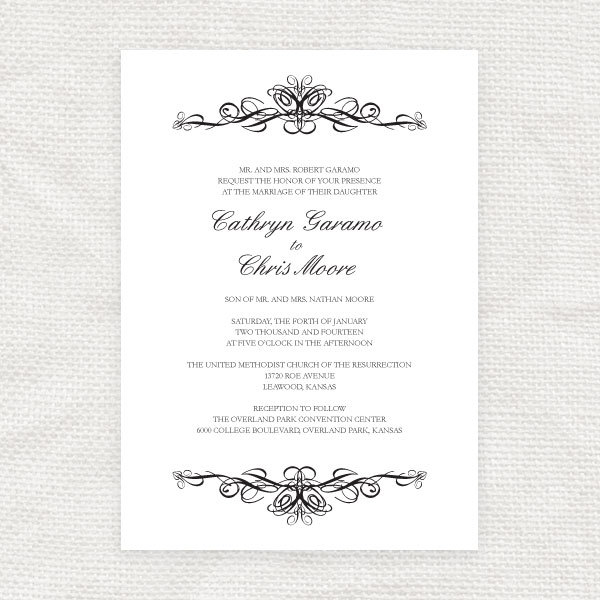 The Contemporary Look
Chevron is so popular right now so we had to include a set with this contemporary feel. We love this chevron invitation set by Blossom Tree Designs in Sydney because it incorporates a beautifully handwritten script font with a crisp chevron pattern. The monogram logo is so elegant and it makes this invitation suitable for both a casual or a formal wedding.
The Vintage Look
Also by Blossom Tree Designs is this lovely new take on a vintage floral look. It features a beautiful floral pattern that is reminiscent of fabrics from the 50's and 60's. The "stitched" ribbon effect acts as a great link between the clean white stock and the beautiful floral pattern. The choice of font is perfect for this vintage feel as it combines a retro script with a classic typewriter style font. The sweet heart and leaf logo is the finishing touch to connect all of these elements. This set is ideal for a casual, rustic or picnic wedding.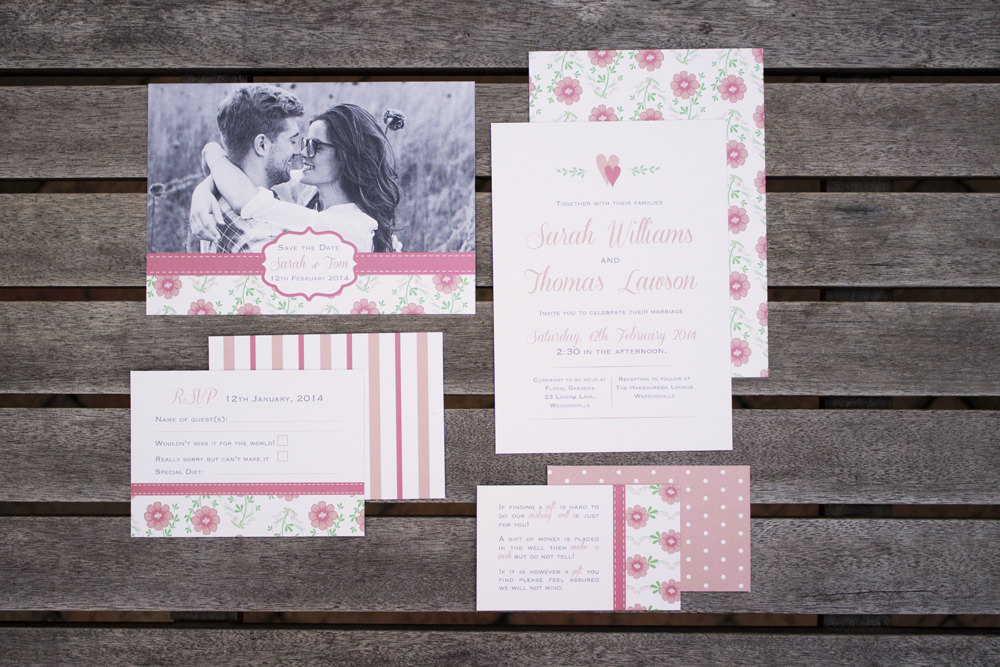 The Art Deco Look
With the release of Baz Luhrmann's 'The Great Gatsby' people are rediscovering the elegance and unique style of the Art Deco period. It is such a lovely look with geometric shapes and decorative fonts. We think that Lady B Paperie in Sydney has created a stunning set in this style. This set has all the best features and the elegance of the Art Deco style. Just look at the beautiful border that combines the geometric with a flowing swirl line. The font is classic art deco and perfectly compliments the feature border. Again, for a formal or cocktail wedding we love this in black but it could work really well in a deep navy blue or gold.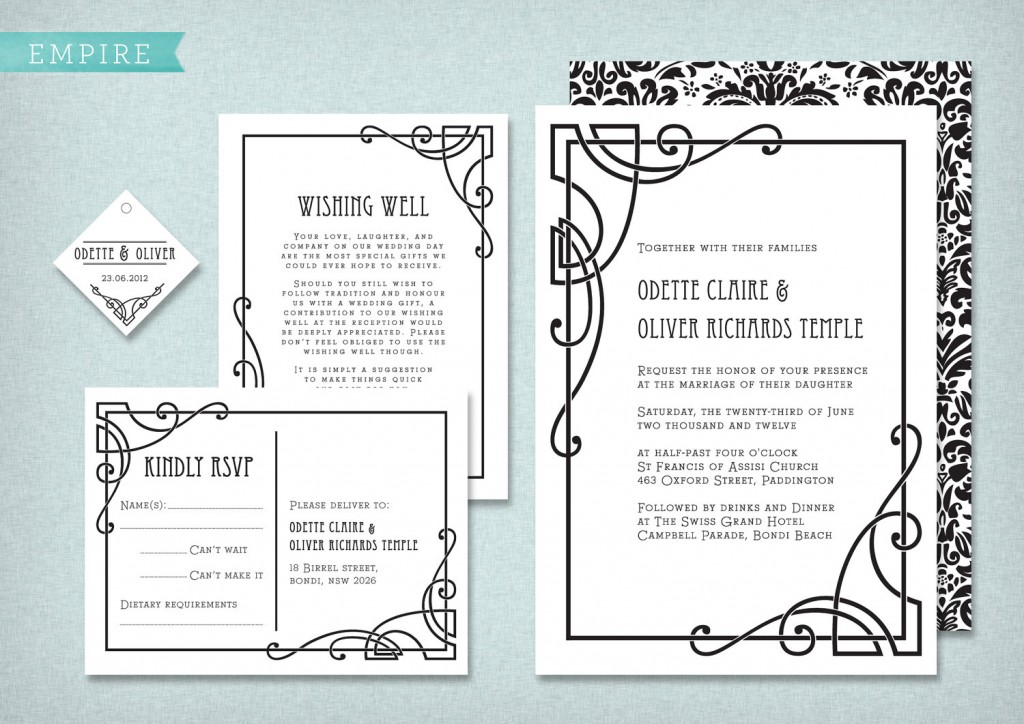 For more information on how to get the best out of your printable files click here. We can print these DIY printable files for you so contact us today for a quote.